NASCAR's latest racing event was the Coke Zero Sugar 400. The event is very popular since it is a platform for drivers seeking to qualify for the playoffs. The event takes place at Daytona Speedway, a famous track for hosting the annual Daytona 500. Sadly, interest in the famous race appears to be dwindling. In February 2018, the event was rated 5.3, which according to Sports Media, is a record low for NASCAR's level. Questions have been asked about what is going wrong with the sport. Some critics say it is a sign of NASCAR losing out on its major fan base.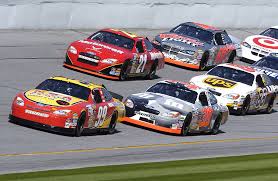 Alienation of core stock racing fan
While trying to attract a different audience, NASCAR switched to newer markets. It set up speedways in California and Las Vegas and closed some pioneer venues in Southern American states. The move made NASCAR look like it was running away from its roots. It thus backfired and the new target markets did not adopt the sport as expected. This damages NASCAR's brand identity with its supporters like Jack Daniels.
Also, NASCAR modified the formats of its race severely over time, making it lose consistency. In 2007, it redesigned the cars to be a lot safer and less noisy but turned out to be slower.  It further streamlined rival car looks. The outcome of both actions dint go well with the fans
This move did have one benefit. According to a tow truck company in San Francisco, they won the contract on the new race tracks for all cars being towed to and from the race track.
The apathy of sponsors for Nascar

Alongside spectators, most sponsors have also jumped ship. Target, one of the sport's long-term sponsors ended its sponsorship after the 2017 season. The move left NASCAR without any announced sponsor for 2018. Sponsorship has been the key driver of NASCAR and a major part of the sport's image. In its good days, the sport was receiving an overwhelming contribution from sponsorships, comprising 75% of NASCAR's revenue. At that time, NASCAR attracted more big sponsors than any other sport in the United States.
According to AP reports, a top team could spend up to $30M to run a race, most of the money coming from sponsors. Today, the teams are only getting half of the amount. Over the years, it has become harder for NASCAR to attract sponsors. It is left struggling to produce decals for the cars before each race.
French family considering quitting
It is difficult to determine the dent in NASCAR's financials with regard to its dwindling popularity. This is due to its top secrecy about its income. Since its start, the league has been owned privately by the French family. There have been numerous rumors about the family considering ditching its stake in the league. On the contrary, Forbes reports indicate that it is only seeking minority investors.
Want to read about some of the best drivers of all time? Our writer did a great piece on the best drivers of all time, go check it out. Enjoy!